January 31, 2008 – 6:15 pm by
McD
Heading into Super Bowl weekend, I felt compelled to write some sort of mega-awesome, Super Bowl XLII preview, but I realized that there's absolutely no point. Partially because Hick Flick took care of that nicely yesterday, and also because who the hell cares when there's this story? It's not often a sports blogger gets to do some blatant gloating, but at this point, I'd like to refer you to the title of this post: Deion Sanders and Jim Brown can suck it.
That's right, LaDainian Tomlinson, who was so ridiculously lambasted for missing most of the AFC title game by Deion Sanders and others, was actually injured and made it worse during the game. On top of that, the injury he had could -wait for it – "seriously hamper LaDainian's ability to cut or push off the leg." The injury also apparently caused one of Tomlinson's leg muscles to "recede an inch" from the knee, whatever that means. That's what Mike Greenberg said this morning, anyway.
Point is, all those "experts" who derided the 2006 MVP for not having the heart to play through pain and abandon his teammates were full of crap. The fact that he even tried to go, and could have injured himself a lot worse than he did, should tell us everything we need to know about LaDainian Tomlinson. Not that we're surprised that a couple of former players said something stupid on television.
I'm actually willing to forgive Jim Brown. He's a tough, old dude who was easily the best player of his era. But Deion Sanders is the best argument as to why the NFL Network doesn't need to exist in the first place and why former athletes don't automatically make good analysts. He is a chode. A taint. A skid mark on the back of the dirty underwear that is the collection of "minds" that sit in studios on Sunday and pretend they know what they're talking about.
At least Jim Brown was a running back, so he understands the toll the position takes on an athlete's body. He knows about the pounding and what it takes to be great. Basically, he knows what it means to be LaDainian Tomlinson. Deion Sanders has no business telling anyone to toughen up. Everyone knows him as the epitome of a finesse football player. Sure, he was great, but he was soft even for a cornerback.
Once and for all, it is clear that analysts and people in general have no business telling players when they should play through injury and when they shouldn't. If they can't feel the pain themselves, there's no reason to ever say an injury isn't that serious and that some one should play. Hell, it's arguable that Deion Sanders doesn't even have the credibility to be a barrista at Starbucks. I'll have a venti, non-fat, shut-the-f**k-up-you-moron, decaf, with a hint of cinnamon. Thanks.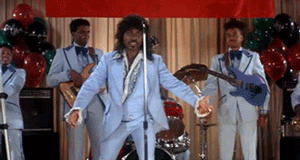 I love that LaDainian Tomlinson is hurt. I love that he's vindicated. Why? Because it means what the Chargers accomplished this season is even more impressive. Because it means some in the media look like idiots again. And most of all, because I get to write an I-told-you-so post and enjoy every second of it. So suck it Deion. Next time you have an opinion, write it down on a piece of paper and hand it to some one who knows what they're talking about so they can crumple it up and throw it away. Douche. I'm out.