June 22, 2012 – 3:49 pm by
Hickey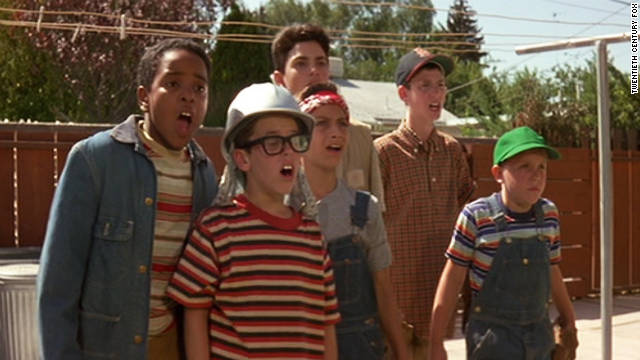 It's the day after the Miami Heat have won the NBA championship, and I'm trying to go on with my regular life just like LeBron James would want me to. At first I didn't think it would be possible– my hatred of the Heat and  the entire city of Miami as a whole was too overwhelming for me to think clearly enough to go on with my mundane duties as a writer.
But then I was saved by finding someone far more loathsome to direct my ire at.
Bruce Springsteen's hometown of Asbury Park, New Jersey has produced this week's candidate for Douchebag of the Week, and right now the odds-on favorite for Douchebag of the Year: 45-year-old Elizabeth Lloyd, who is suing a 13-year-old Little Leaguer for $500,000 in damages.
The Little Leaguer in question is  Matthew Miggliaccio, who was 11 when he was warming up a pitcher in the bullpen and overshot his toss back to the mound. That throw hit Lloyd, who was sitting at a picnic table, in the face.
She had to get reconstructive surgery following the incident, which obviously sucks. But it says a lot about the character of a person — or the lack thereof — when suing a kid who was 11 freaking years old at the time is seen as the best recourse.
According to Lloyd's attorney, Miggliaccio's throw was intentional. That's a pretty amazing claim. If she was paying enough f*cking attention to notice that the throw was made with intent, shouldn't she have been able to avoid it?
In the meantime, the kid maintains it was an accident. He told the Asbury Park Press, "I ran over to see if she was all right. She said she was OK. I was just on with warming the pitcher up, and I was not horsing around."
Migliaccio's dad told the paper he wasn't surprised by the lawsuit, just that the local and national Little League organizations have not come to his son's defense. Little League organizations are required to have insurance covering players and coaches, but not spectators — thus the gray area where this case resides.
Should Migliaccio lose, I'm not sure exactly how Lloyd expects him to pay. Empty out his piggy bank? Ruin his life by making it impossible to afford college?
The whole notion that this is actually happening is disgusting and ridiculous. I look forward to the remake of "The Sandlot" in five years where the kids get sued for hurting The Beast.
"You'll be paying this lawsuit off… for-e-ver."
But that's all I'm going to say about it. I don't want us getting sued too.