March 20, 2008 – 11:58 am by
Hickey
I am pretty sure that no one actually reads running blogs, so I am not entirely sure why I'm doing one. But this is a day unlike any other on the glorious sporting calendar (well, I guess it's a little bit like tomorrow) so I'm willing to make an exception.
There was once a day when the American public was enthralled by the World Series in the middle of a weekday. Work and school were secondary concerns. Those days are long gone. But the first two days of the NCAA Tournament still give us a link to that spirit of playing hooky (or finding creative ways to feign your interest in whatever you should be doing).
Anyway, I'm not a big fan of anything that starts before noon (as is the case here in the Central Time Zone) because my brain isn't properly functioning yet. So bear with me if we start slow here.
First off, my picks for the day: Xavier over Georgia, Michigan St. over Temple, Kansas over Portland St., Marquette over Kentucky, Baylor over Purdue, Kent St. over UNLV, Pitt over Oral Roberts, Stanford over Cornell, K-State over USC, Duke over Belmont, Wazzu over Winthrop, BYU over Texas A&M, Wisconsin over Cal St. Fullerton, West Va. over Arizona, Notre Dame over George Mason and UCLA over Jerry Rice State University.
XAVIER-GEORGIA
The first game of the day started with a dunk and a three-pointer by Xavier, then a guy getting hit in what is referred to as "the midsection." I have no idea who these announcers are, but the play-by-play guy is doing nothing to help me wake up. Georgia has just taken the lead. And now I'm being switched to MSU-Temple… YES! Gus Johnson! This is gonna be exciting even if it isn't…
MICHIGAN ST.-TEMPLE
This is troubling… the score is 13-13 with 9:40 left in the first half. Even Gus Johnson sounds bored. The only time his voice has raised is for a "Two and a Half Men" promo. Meanwhile, Georgia is up on Xavier. Might be time to fire up the March Madness On Demand. Especially now that we're in a commercial break.
OK, so that game is in a commercial now too. Which leaves me no other option than to switch to –
KANSAS-PORTLAND ST.
Sweet! Kevin Harlan is in Omaha. And he's fired up about the CSI:Miami promo he just read. I like the looks of this already burgeoning blowout. Wait, some walk-on from Portland St. just hit a 3. We're now at 36-24.
MICHIGAN ST.-TEMPLE
The Spartans are starting to build a little cushion here. It's 28-17 and Temple coach Fran Dunphy has seen enough to finally call a timeout. Unfortunately, since I'm in a Big Ten market I think I am going to be stuck with this one on the tube for quite awhile. Thank God for the internets.
GEORGIA
Georgia is up by nine, but my streaming video decided to stop working. So I haven't seen any of this game since it started getting interesting. Damn you internets. And damn you Georgia. I really don't care to see one of my Elite Eight teams knocked out in the first two hours of the tournament.
It's officially 35-26 at half. This one smells like trouble. Meanwhile, Kansas has gone on a 13-2 run since that one 3-pointer by Portland State. So I guess I won't be going back to that game.
SECOND HALF
The Bulldogs have upped their lead to 11 in the opening minutes of the second half. Where the hell did this team come from? How do you go 4-12 in the SEC and play your way into this position? And who does that say more about, Georgia or the SEC?
On a sidenote, this announcing tandem of Craig Bolerjack and Other Guy has improved greatly since the opening minutes. They've seemed to develop a decent chemistry and are getting into the game. Which means, of course, it's time for me to get switched back to Michigan State. Bah.
BACK TO GEORGIA
Well, that didn't last long. After about two minutes of the Temple-Michigan State second half, the TV wonks switched us to Georgia-Xavier for good. Which is good, since I apparently couldn't post blog posts while watching online without destroying my live stream.
In the meantime, it appears the Bulldogs are incapable of missing. Xavier looks panicky. I don't see any way that the X-Men are going to pull this one out unless Georgia starts remembering that it's Georgia.
HERE COMES XAVIER
As soon as I give up on Xavier, they come back into it. Good stuff. It's now 46-42 with over 11 minutes left and the Musketeers have the ball. Suddenly I'm pretty confident that they're going to pull this one out.
Uh oh, the color commentator (he sounds a bit like a Bill Raftery knock-off, sort of like Kevin Harlan is a Marv Albert knock-off) just said that Ed Hightower is one of the best officials in college basketball. But that's another argument for another day. (I suppose it is true if Indiana isn't involved).
Also, I don't think I'm going to update again until the game is over. I've decided that live blogging sucks because you have to pay attention to your computer while you're trying to watch a game. Whose idea was this anyway?
FIRST WAVE RECAP
So far, so good. 3-0 after the morning games — though given the pairings that isn't exactly a big accomplishment.
Xavier ends up pulling out a 73-61 win in another classic example of a game where people who just see the score will have no clue what happened. Georgia barely missed a trey that could have pulled them within two with a minute left and Xavier hit a bunch of free throws. There would be a lot more upsets every year if games were only 30 minutes long.
So, that does it for the live blog. I will post a couple more times as games wrap up throughout the day, but I hereby dub the rest of the afternoon/night a Day 1 intermittent blog thingy. You can't deprive a kid of giving full attention to his Christmas presents.
SECOND WAVE RECAP
Wow, what a lousy bunch of games — both for my bracket and to watch. Three of the four games were over by halftime. Marquette-Kentucky was a pretty decent battle that was again decided by the winning team hitting free throws in the final minute. Marquette's Wesley Matthews hit all six of his foul shots in the final minute, which is pretty money.
However, the game shouldn't have even been that close. Kentucky repeatedly kept fouling Marquette's worst free throw shooter when he didn't have the ball between the 2 minute mark and 1 minute mark. This is an intentional foul, as Jay Bilas pointed out. Yet not once did any of the refs have the balls to call it correctly.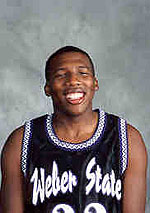 Nice effort by Joe Crawford in his final college game. A guy that all Redman-chewin' Wildcats fans dogged throughout his career, he finished with 35 points in what might end up the best effort of the first round, save an appearance by Harold "The Show" Arceneaux.
The most interesting sidenote — no two teams have met in the NCAA Tournament more often than Kentucky and Marquette. This was their 10th meeting.
In other action, Kent St. and Baylor let me down big-time. I will forgive the Bears — they haven't been in the dance since 1988 and I picked them mostly so I wouldn't have to pick Purdue. (Unfortunately, I don't see any feasible way that the Boilermakers won't be the best team in the Big Ten for the next two years at least).
The Golden Flashes, on the other hand, put in an inexcusable effort. Ten first-half points? Are you kidding me? I don't recall seeing Grandmama and Greg Anthony suiting up for UNLV. I figured this would be a decent game at least. What a disappointment.
Today's Record: 5-2
Record in Pool I wasn't trying in: 6-1