November 30, 2007 – 4:49 pm by
McD
It's championship week in college football, one of the best weeks there is. Yet it's also sad because it's the last full week of games for the season. After this, it's all bowl predictions and I can only creep towards .500 one game at a time. It's just not the same. So let's get right to the picks! I'm picking every conference championship game, though I hope with all my heart that they will disappear when college football adopts a playoff system in the near future. And on with the last full week of picks!


It's 10:11 am EST and I'm already wishing I could change some of my picks for this week. No less than two minutes into College Gameday, and it's already been leaked that Bo Pelini AND Les Miles are leaving LSU whenever their season ends because they're going to Nebraska and Michigan, respectively. If all this turns out to be true, there's no way the Tigers come out and play as hard as they can for a coach that won't be there in a month by his own choice. This is why coaches shouldn't go looking for jobs while they're still busy coaching some one else.
That said, I couldn't be happier that Les Miles will be joining the Big Ten. In a couple of years, Indiana will have a chance to upset Michigan pretty much every year, thanks to Miles' ineptitude in-game. Anyway, the MAC title game kicks off in 45 minutes and Army/Navy a week after that. We'll be updating all day as each game ends and getting much deeper into the Phillips/Sports Bigamy issue. Last full day of games. Enjoy.

Update: So maybe Les Miles isn't leaving after all. Both sides would be crazy to hire him at Michigan anyway. He's not a good coach and LSU would be crazy to let him go.

Mid-American Conference Championship
Miami (OH) (6-6) at Central Michigan (7-5) (-3)

Detroit, MI
I knew it was a mistake to pick this game. I know nothing about MAC football, which is somewhat egregious since I live in MAC territory. Knowing and watching MAC football is just another one of those things that you never quite get around to doing. You know you should, you know it'd be a good idea, but it just never happens. In any case, Central Michigan is 6-1 in the conference this year after playing a monster non-conference schedule, so I'm going to go with them.
Pick: Central Michigan
Update: Central Michigan 35 Miami (OH) 10. Thank God that's over. Nice work by Central Michigan today. It's always nice to be conference champions, even if it is only the MAC. Technically, IU should be MAC champs, since our MAC winning percentage is better than Central Michigan's, but that's neither here nor there. This wasn't exactly a great matchup since it was a down year for the MAC. But do they ever have "up" years? Okay, I'm done making fun of the MAC.
Does anyone else think this whole "Les Miles to Michigan" thing happening on game day is totally a plant by Tennessee fan? This is way too much of a coincidence, especially in the SEC. Fans of SEC schools really are that petty and crazy, and they'd totally do something like this. This could be the Watergate of the 2007 season. ESPN needs to put Jeremy Schaap on this.
Navy (7-4) at Army (3-8) (+14)

Baltimore, MD
I don't know if this game was ever really competitive in recent history, but it's always fun to watch, no matter what. Just watching effective triple-option football is entertainment in itself. Add in the pageantry and the military connection, and this is a wonderful game. Until it becomes a blowout. If Navy wins this game, there's an off chance Paul Johnson ends up at Michigan in the Big Ten, so my initial inclination was to root against Navy. Indiana does not need another competent coach in the conference. But Phillips and his family are firmly a Navy family, so I'm going with the Midshipmen. Navy being the superior team really has nothing to do with it.
Pick: Navy
Update: Navy 38 Army 3. A sixth straight win for Navy over Army, and I'm glad the football games aren't representative of our armed forces' war preparedness because Army still doesn't look good. It's nice to try to run a balanced, pro-style offense but Army is a service academy. I still love how former Charger Stan Brock is the head coach, though. That guy was nails in 94-95.
Conference USA Championship
Tulsa (9-3) at Central Florida (9-3) (-7.5)

This could end up being a very entertaining game that the Worldwide Leader doesn't seem to think is worth of a pre-game write-up. The Conference USA title game features two teams that are excellent on offense, but only one team that is even remotely good at defense. Tulsa has scored 488 points this season and averages 561.9 yards of offense, but they've given up 416 points this season and may have some issues with UCF stud running back Kevin Smith. Smith has run for 2164 yards and 25 touchdowns this season in what might be a breakout season, I'm not totally sure. Is that amount of yardage good? I guess it is. This is Conference USA, so I wouldn't expect the defenses to be much of a factor here, but I'm going to go with the close shootout.
Pick: Tulsa
Update: UCF 44 Tulsa 25. Kevin Smith is a man-ster. That's all I really have to say about him. He's fantastic. Tulsa was not fantastic, however. I was thinking shoot-out for this game, and it was, but Tulsa was mostly getting shot at in this one. They simply couldn't play any defense. And even Gus Malzahn's offense can't score that much when the defense doesn't tackle. Whatever, it's C-USA.
Atlantic Coast Conference Championship
(6) Virginia Tech (10-2) at (11) Boston College (10-2) (+4)

Jacksonville, FL
The "game of destiny" talk began immediately after Virginia Tech beat Virginia and qualified for this game. I'd be looking for revenge too, if I were the Hokies, after that painful last-minute loss to BC a few weeks ago. The Eagles have also lost a bit of their luster after a couple of bad losses to teams they should have handled easily. The Maryland loss was even worse than the Florida State loss because, well, Maryland is terrible. Besides, VA Tech nearly beat them at home, were it not for Matt Ryan's heroics. I would expect the Hokies to win this game, but I don't think they're beating a good team by four points with that offense.
Pick: Boston College
Update: Virgina Tech 30 Boston College 16. Man that sucks. I thought I had picked Virginia Tech all day while I'm out of the house, then I come back and find I picked BC. Damn you BC! The Eagles were held scoreless in the second half despite having all that talent. Where were you, Matty Ryan? Huh? You let me down, buddy. You're on my list now.
Southeastern Conference Championship
(14) Tennessee (9-3) at (7) LSU (10-2) (-7.5)

Atlanta, GA
Tennessee is a really bad 9-3 team. It's classic Phil Fulmer: take a very talented team, play so poorly that going 9-3 and barely beating Kentucky seems like overachieving, and then get blown out in the conference title game, thereby saving his job. The man is calculating, people. Taking LSU means dealing with the danger that the Tigers will come out flat because they've blown their shot at a national title twice now and even the crappy Volunteers managed to get past Kentucky in overtime, something LSU couldn't do. I blame Gary Crowton, but that's for Tiger fan to decide. We can all agree that Les Miles is a hack and, as an Indiana fan, I really hope Michigan hires him.
It's also week 2 of our Free Keiland Williams campaign. Williams is obviously the best back at LSU, but Miles insists on using fullback Jacob Hester as the Tigers' primary running back. Hester is averagin a respectable five yards per carry, but Williams is averaging nearly seven and has half the yards Hester does in only one third the carries. Do the math, Les!
Pick: LSU
Update: LSU 21 Tennessee 14. I feel like I deserve a push on this game, what with the "Les Miles is leaving" crap earlier today. Who knows how many more points LSU scores against that gawd-awful Tennessee team. Is that really the best the SEC can do for a title game? Yeesh. Phil Fulmer should be unemployed and so should Erik Ainge. What a disappointing career. This was a lame end to a lame story in the first place. I'd have been much happier had Miles actually left for Michigan today. Instead, Michigan either hires some one competent, or Miles pulls a Nick Saban. Either way, he sucks. Erik Ainge sucks. Phil Fulmer sucks. Everyone sucks GAAAAHHHHHHH!!!!

The Battle of Los Angeles
UCLA (6-5) at (8) Southern California (9-2) (-19.5)

Trojan-killer Patrick Cowan is starting for the Bruins on Saturday against the team he beat last season in what may be the biggest win ever for the Karl Dorrell Bruins. Things are slightly different this season, however. The Bruins, devastated by injuries, are coming off possibly the ugliest game ever against Oregon. Big game for resident USC homer Phillips and our legal counsel, Booter. Let the sports bigamy jokes ensue, since only Booter is an alumnus of a school involved in this game (UCLA). This should be a blowout, but this is a rivalry game and I just can't see this USC team blowing a good defensive team out, even if it does mean a Rose Bowl berth. USC should win, but the Bruins should make it interesting. They'd better, anyway.
Pick: UCLA
Update: USC 24 UCLA 7. This one was never really in doubt. The Bruins could never get out of their own way, as usual, though their defense was excellent again tonight. UCLA's defense is pretty much as good as USC's, but the offense is, to borrow from Bill Walton, horrrrrrrrrrrrible. Koach Karl is probably gone, at least he should be. And USC was still running plays as the clock ran down, which, depending upon who you talk to, was either classess or was just Pete trying to get the seniors in on Senior Day. Whatever, I got my win against the spread. 3-3 w/ the Civil War in OT.
The Civil War
Oregon State (7-4) at (17) Oregon (8-3) (PK)
Needless to say, this game isn't quite as important as it was going to be a few weeks ago. It's hard not to feel a little bad for Oregon because of Dennis Dixon's injury. This season turns out quite different for them if he's never hurt. In early October, it was hard to imagine them getting even odds against a mediocre Oregon State team coached by Mike Riley. And the game is only even because the oddsmakers feel as bad for Oregon as everyone else (except for other Pac-10 fans). The Beavers should actually be favored in this game after Oregon's showing against UCLA last week, but Oregon State has some holes defensively that UCLA doesn't have and OSU's offense might not have much more to offer than UCLA's did last week. Then again, 16 points and a hair over 200 yards of offense is good enough.
Pick: Oregon State
Update: Oregon State 38 Oregon 31 2OT. How do you run a shotgun running play on fourth and inches? Stupid spread offense. None of that matters in comparison with Mike Belotti's idiot decision to try and run a play when they got a gift personal foul on Oregon State but had no times out left. So the clock ran and ran and the kicker had to rush what would have been the game-winner. Just a brutal, idiot call by the head coach there. Good game, in any case. Mike Riley teams always make it interesting. 4-3
(19) Brigham Young (9-2) at San Diego State (4-7) (+16)

I'm really only picking this game because of my fond childhood memories of the early 1990's when this was THE rivalry in the old WAC conference. This was back in the days of Ty Detmer, the ubiquitous "Faulk U" signs at the games, Booter's parents' seats in the upper deck, and the infamous 52-52 tie in 1991. God I miss those days.
The Aztecs have fallen on hard times these days and aren't nearly the team they used to be while BYU is slowly but surely regaining their old juggernaut status under Bronco Mendenhall. And now there are rumblings from some nutbag professors and others for the university to end the f
ootball program altogether. Don't let it get that far, SDSU. The school has had a team forever, my stepmother's father even played there a million years ago. So, for old times' sake, I'm taking the Aztecs, even if it costs me.
Pick: BYU. What, you thought I would really do that? I need all the wins I can get.
Update: BYU 48 SDSU 27. Excellent cover by BYU, even though it saddens me a little to say it. The Cougars are becoming a really good football program again, a throwback to the days of Lavell Edwards and Ty Detmer. It's nice to have them relevant again, if only because it means there's another non-BCS team that could sneak into the BCS in the future. Face it, Hawai'i fan, this isn't lasting forever. So I got a good cover by BYU, but there's no way West Virginia is covering 28 points against Pitt anymore, so I guess I should enjoy 6-3 while it lasts. You bet your ass I'm counting my Davis Cup prediction.
The Backyard Brawl
Pittsburgh (4-7) at (2) West Virginia (10-1) (-28.5)
How does Wannstedt get an extension after this season? That was my first thought upon seeing the headline on espn.com. But then I saw that former Nebraska AD Steve Pederson had been hired by Pitt and it all came together. The guy extended Bill Callahan despite Callahan's obvious shortcomings (who ignores the former greats and the walk-ons at Nebraska?) last year and it cost him his job recently. I guess Pitt trustees want to be looking for a new AD this time next season too. This is a rivalry game and everything, but Pitt is terrible and West Virginia has everything to lose for the second week in a row. Last week, in a similar situation, they hung 66 on their opponent. Expect a similar blowout on Saturday.
Pick: West Virginia
Update: Pitt 13 West Virginia 9. This is a worse loss than USC losing to Stanford. Both teams had quarterbacks injured in the game. Both teams were heavily favored and playing a major underdog. USC was favored by more, but only because it was early in the season and they had just destroyed Nebraska. Pitt is just as bad a team as Stanford. They only made about three plays in the whole game, but managed to stop the vaunted West Virginia offense for the entire game. The reason it's worse than the Stanford loss is because of when the game happened and what was at stake. All WVU had to do was beat their down-and-out rival and roll into the national championship game. Instead, they crapped the bed. At home. As Brent Musberger said back at USC/Stanford: "This is an all-timer, folks." 6-4
Arizona (5-6) at (13) Arizona State (9-2) (-7)
Strangely, this is still kind of a big game, though only if USC craps the bed against UCLA. That's the only way the Sun Devils are winning the Pac-10 at this point. Otherwise, it's just another rivalry game between the two major state schools in Arizona. Keep the seats warm at Sun Devil Stadium for IU fan, we'll (as in the extended R&R family, hopefully) be there December 31 for the Insight.com Bowl. Please, God, let that be the bowl game for Indiana so I can go. Um, right, I need to pick….
Pick: Arizona State
Update: Arizona State 20 Arizona 17. It would have made perfect sense for ASU to lose to their rival today. Not just because West Virginia also screwed the pooch, but also because, had UCLA somehow beaten USC, the Sun Devils just had to lose to Arizona and UCLA goes to the Rose Bowl. That would have been the perfect ending to a crazy season. Instead, in the morning after, this was just a close game between two rivals that didn't have much meaning. Oh well. 6-5
Big 12 Championship
(9) Oklahoma (10-2) at (1) Missouri (11-1) (+3)

San Antonio, TX
You have to love when the number one team in the country is a three point dog in its own conference title game. Then again, these games are pointless to begin with. I like the momentum Missouri has heading into this game. Beating Kansas was a really big step for them, so there's the energy factor. But Oklahoma beat them once already and are a much more talented team on paper. And there's also the letdown factor for Mizzou in this game too. They already had their big win and might come out a little flat a week later. If there were more of a gap between games, it might not be such an issue.
Pick: Oklahoma

Update: Oklahoma 38 Missouri 17. We all knew Bob Stoops would say OU should be in the title game once his team beat Mizzou. He's just one of that type of coach that can't just be happy with a conference title. It's what makes him hard to like, despite his success. That and how he routinely runs the score up on weaker opponents.
Anyway, the college football establishment won again on Saturday. Two "traditional" powers are going to get put into the national title game and West Virginia and Mizzou, incredibly representing the Little Guys, are out. Talk about disappointing. On the other hand, the BCS loses even more credibility, especially if Georgia is the team that plays Ohio State. Georgia didn't even win its own division in their conference. They have no business playing for a national title. That's why it's going to be LSU back in the title game. The BCS people aren't stupid. And we're going to get a really boring title game. 7-5

Washington (4-8) at (12) Hawai'i (11-0) (+14)
Hawai'i is undefeated and a great team, but I never pictured them being a two-touchdown favorite in the biggest game in the history of the program. That's a lot of pressure for a team at home. So now they've been hearing about it all week: that they're one game away and they can do it, etc. Colt Brennan is great. Even though he throws like Vince Young, he's incredibly accurate and has a very strong arm. I hate the "system quarterback" arguments against him for the Heisman trophy. If he doesn't win it, it should be because he was hurt this season and doesn't have the statistics he had last year, not because people like to look down their noses at the run and shoot offense. All great players are products of the system in which they play. It's why great coaches are paid so well and recognized universally as geniuses. It's pure football snobbery.
Pick: Washington
Update: Hawai'i 35 Washington 28. At least there's one undefeated team in Division I football. Hawai'i came all the way back from a three touchdown deficit and Colt Brennan was fantastic, going 42/50 for 442 yards and 5 touchdowns with no interceptions. He also completed 20 straight passes at one point. He should be at the Heisman ceremony in New York, even if he doesn't win it. He's obviously the best quarterback in the country. We can give it to Graham Harrell next season. When he's snubbed, it'll just give us more ammo against the lazy Heisman voters that don't watch everyone's games and only vote based on reputation and tradition. The whole system is just as screwed up as the BCS, but it doesn't get talked about nearly as much. Good for Hawai'i. Bring on the BCS! 8-5
Bonus Pick:
Davis Cup
USA over Russia

I have no idea what the odds are or even how you'd gamble on tennis, but I can't pass up a chance to be a USA homer. Roddick, Blake, and the Bryan brothers are totally coming through! Bring that semi-meaningful trophy home, boys! USA! USA! USA! USA!
Update: The US clinched their 32nd Davis Cup win last night after the Bryan brothers won the doubles match 7-6 6-4 6-2 over whoever Russia had playing for them. I already counted this one in my record, so I'm finishing the week 8-5. One more thing: USA USA USA USA USA USA USA USA!!!!!!!!!!!!!!!!!!!!!!!!! Hooray for jingoism on a Saturday night. God bless America, I'm over .500 for the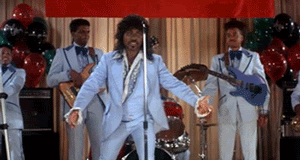 season. Out.
This week: 8-5
Season: 55-54-1

Last Week: 9-8
Season: 47-49-1